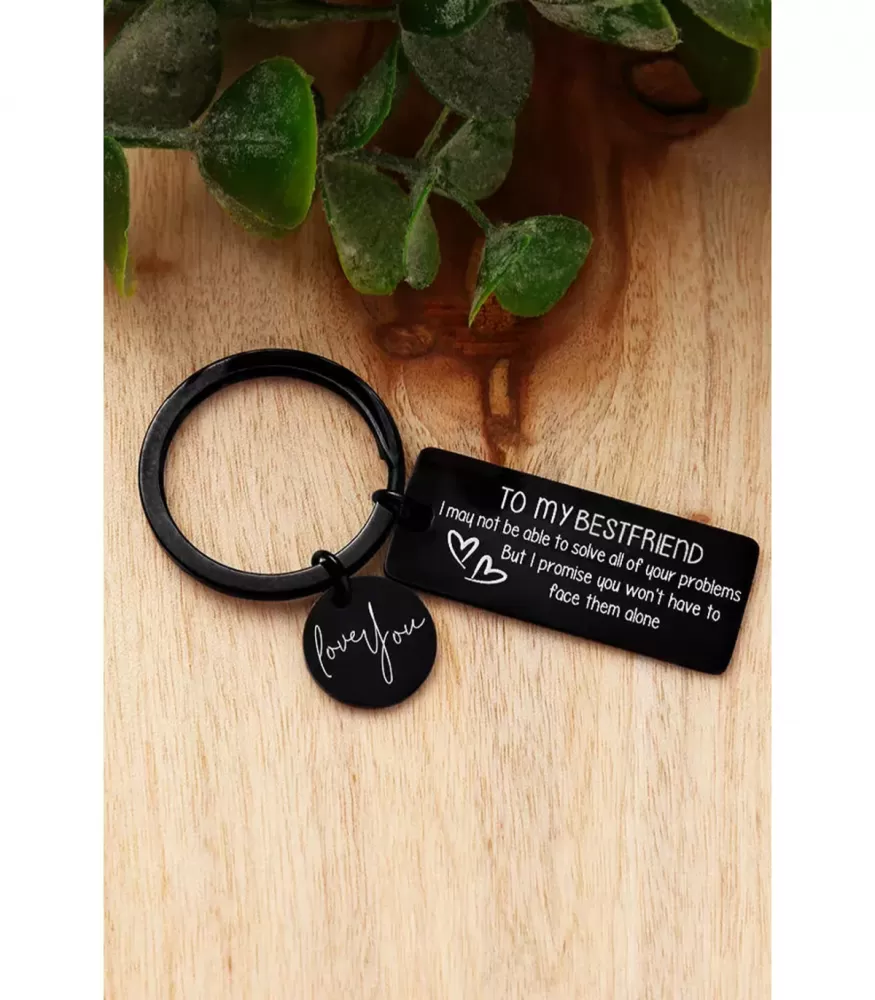 Product sku: LC026047-2
By buying this product you will get 39 points worth 0,39 €.
LC
7,95 €
Updating status...
Free shipping on orders over 50€
Delivery time 1-4 business days
Refunded return postage (refunded by Paypal)
"To my best friend
I may not be able to solve all of your problems
But I promise you won't have to face them alone
Love you" keychain.

An affordable gift idea for your best friend or spouse, who is also your best friend.