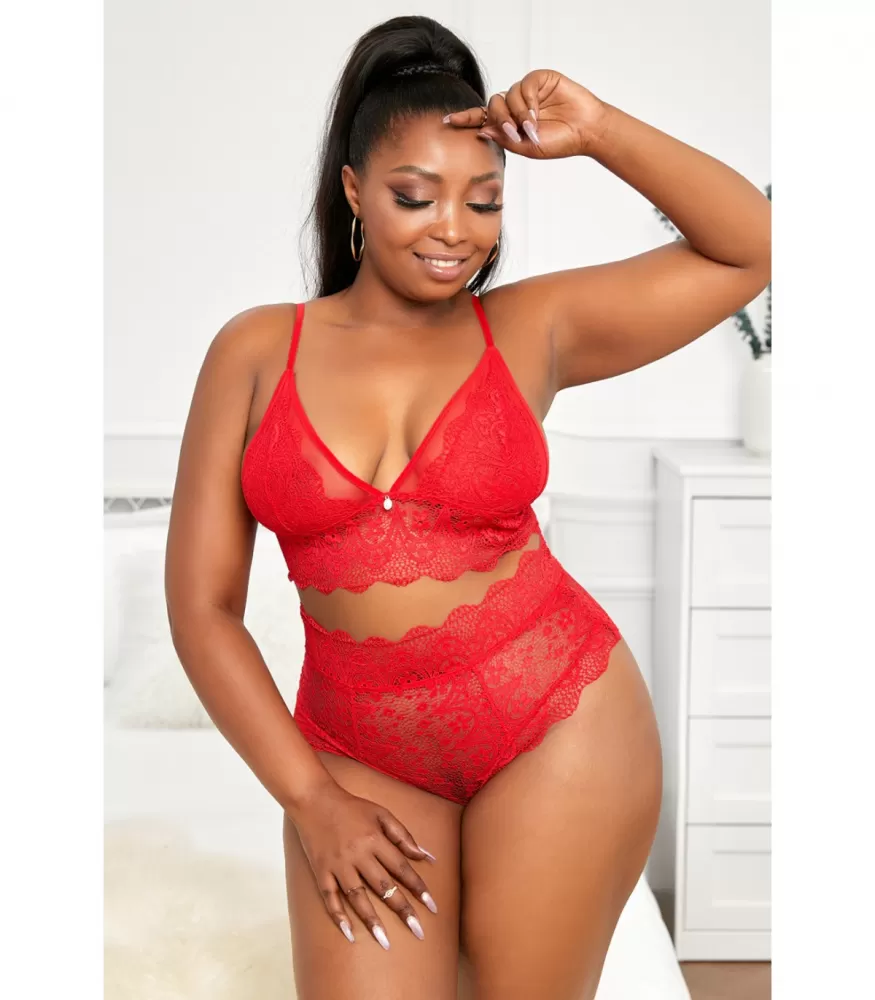 Free shipping on orders over 50€
Delivery time 1-4 business days
Refunded return postage (refunded by Paypal)
Red high-waisted lace and nocturnal transparent lingerie set.

Select a size:

XL if you normally use a size 44.
2XL if you normally use a size 46.
3XL if you normally use a size 48-50.
4XL if you normally use a size 50-52.
5XL if you normally use a size 52-54.

waist circumference: 82cm (XL), 89cm (2XL), 96cm (3XL), 103cm (4XL), 110cm (5XL)

Material: polyester + elastan
Customer Reviews
Confirmed buyer
Tuotteen laatu
Tuotteen koko
Sexy lingerie. (Automatic translation)
Shop reply:
Thank you very much for your feedback! Do you know that if you want, you can change a resellable product to a smaller size for free? :) The product can be fitted over your own underwear, but the product cannot be used.
This review was left for another variant : Black high-waisted lace underwear set with strings (plus size)
Confirmed buyer
Tuotteen laatu
Tuotteen koko
Red lace underwear set (Automatic translation)
Beautiful set. The whole 5XL was pretty good. Lively color.
Shop reply:
Nice to hear, thanks a lot for your feedback! :)