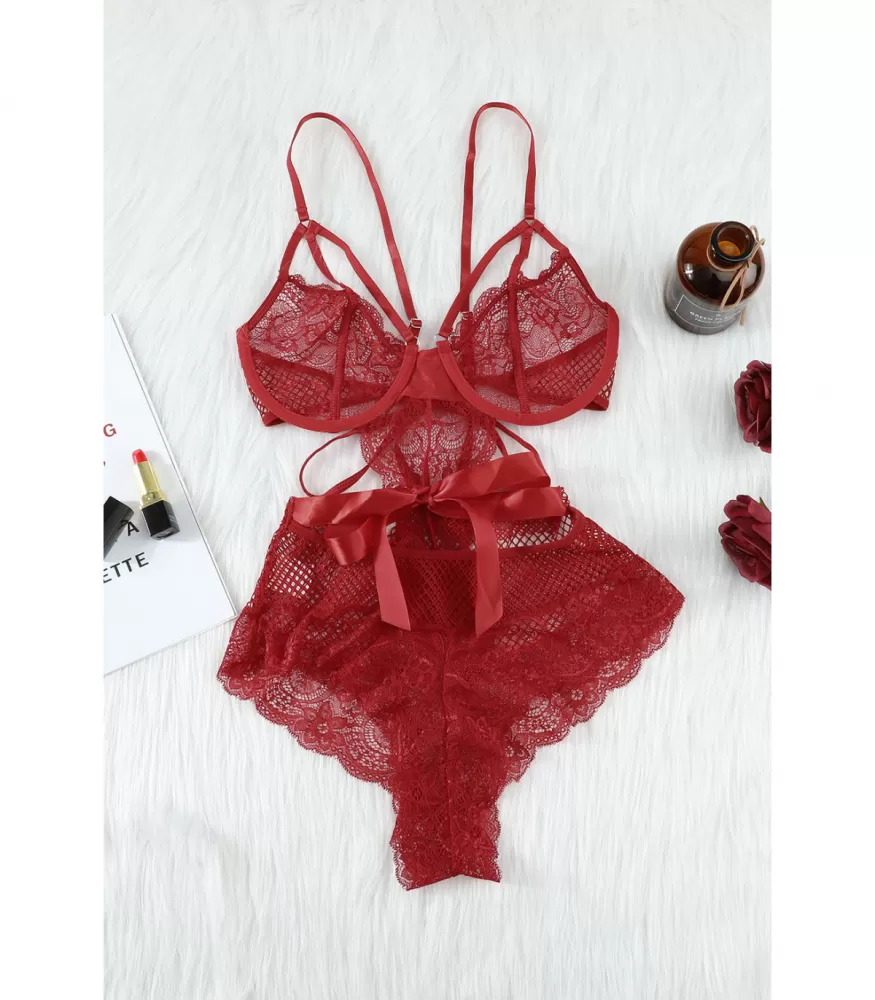 Free shipping on orders over 50€
Delivery time 1-4 business days
Refunded return postage (refunded by Paypal)
Red lace and strap-orned mesh teddy. Teddy's best suited for approx. B-cups and 165 centimeters.

Select a size:
S if you normally use a size 34-36.
M if you normally use a size 38.
L if you normally use a size 40-42.

waist circumference: 65-72cm (S), 70-77cm (M), 75-82cm (L)

Material: polyester + elastan
Customer Reviews
Confirmed buyer
Tuotteen laatu
Tuotteen koko
Wrong size (Automatic translation)
Shop reply:
Thank you very much for your feedback! It's a shame to hear that the product didn't fit you well. You can exchange the product for another size for free or for any other product in our range. The product also has a normal 14 day return policy.
This review was left for another variant : Black lace and strap-ornamented mesh teddy
Confirmed buyer
Tuotteen laatu
Tuotteen koko
Too short (Automatic translation)
For a long back, the lace part of the abdomen was not long enough, so the bra part did not reach high enough, so it had to be restored. Otherwise it was really nice and matched in size.
Shop reply:
Thank you very much for your feedback! It's a shame to hear that teddy was too short for you. You can exchange it for free with any other product in our range. The product also has a normal 14 day return policy. :)
This review was left for another variant : Black lace and strap-ornamented mesh teddy