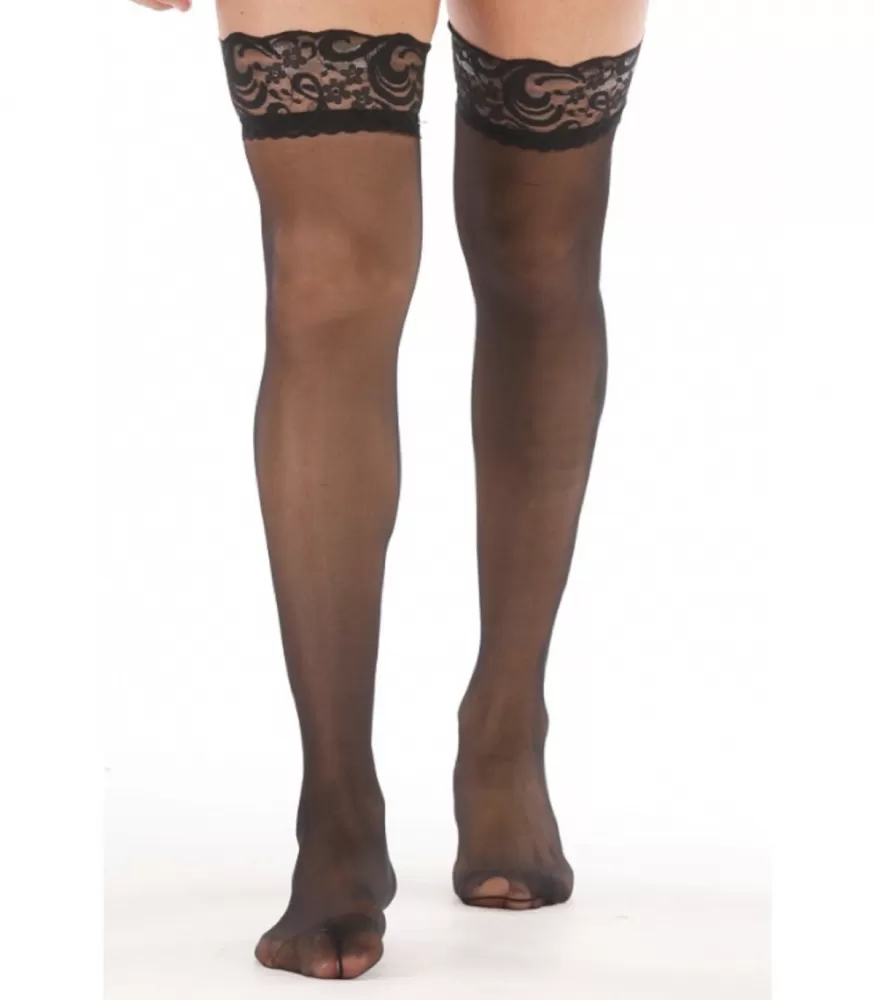 Product sku: LC09107-2
By buying this product you will get 49 points worth 0,49 €.
LC
9,90 €
Updating status...
Free shipping on orders over 50€
Delivery time 1-4 business days
Refunded return postage (refunded by Paypal)
Hygiene product! The right of return only applies to unopened resaleable packaging. The product does not have a free exchange right and a fee is always charged for the return.
Black lace-trimmed socks. Wear in combination with a garter vest. Garter vests and vest sets are sold separately. Be sure to stretch the new socks lengthwise before putting them on.

Size: One Size, best matches sizes S-M.

Material: nylon + elastane