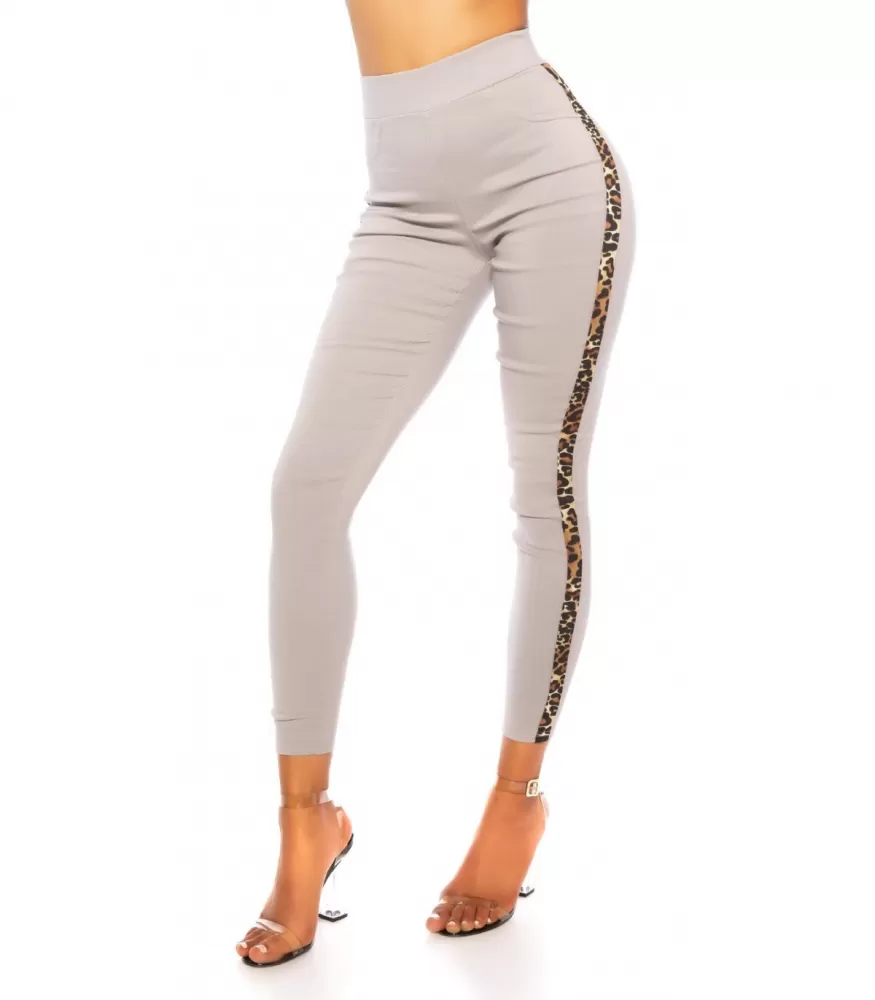 Free shipping on orders over 50€
Delivery time 1-4 business days
Refunded return postage (refunded by Paypal)
Gray high-waisted treggings with Leo stripes. Best suited for persons under 165 centimetres and who narrow-waisted in relation to the hips.

Size:
S/M, best corresponds to sizes 36-38.
L/XL, best matches sizes 40-42.

Material: 65% cotton / 35% polyester / 5% elastan
Customer Reviews
Confirmed buyer
Tuotteen laatu
Tuotteen koko
Nice pants :) (Automatic translation)
Shop reply:
Thank you very much for your feedback! Looks great. :)
This review was left for another variant : Yellow Leo striped treggings [LAST CHANCE]
Confirmed buyer
Tuotteen laatu
Tuotteen koko
(Automatic translation)
I like really nice pants a lot :) I took the L-XL because I'm almost 170cm so it fits well and has long enough legs.
Shop reply:
Nice to hear, thank you so much for your feedback! :)
This review was left for another variant : Red Leo striped treggings
Confirmed buyer
Tuotteen laatu
Tuotteen koko
(Automatic translation)
Really great pants. My favorite color.
Shop reply:
Thank you very much for your feedback! :)
This review was left for another variant : Yellow Leo striped treggings [LAST CHANCE]