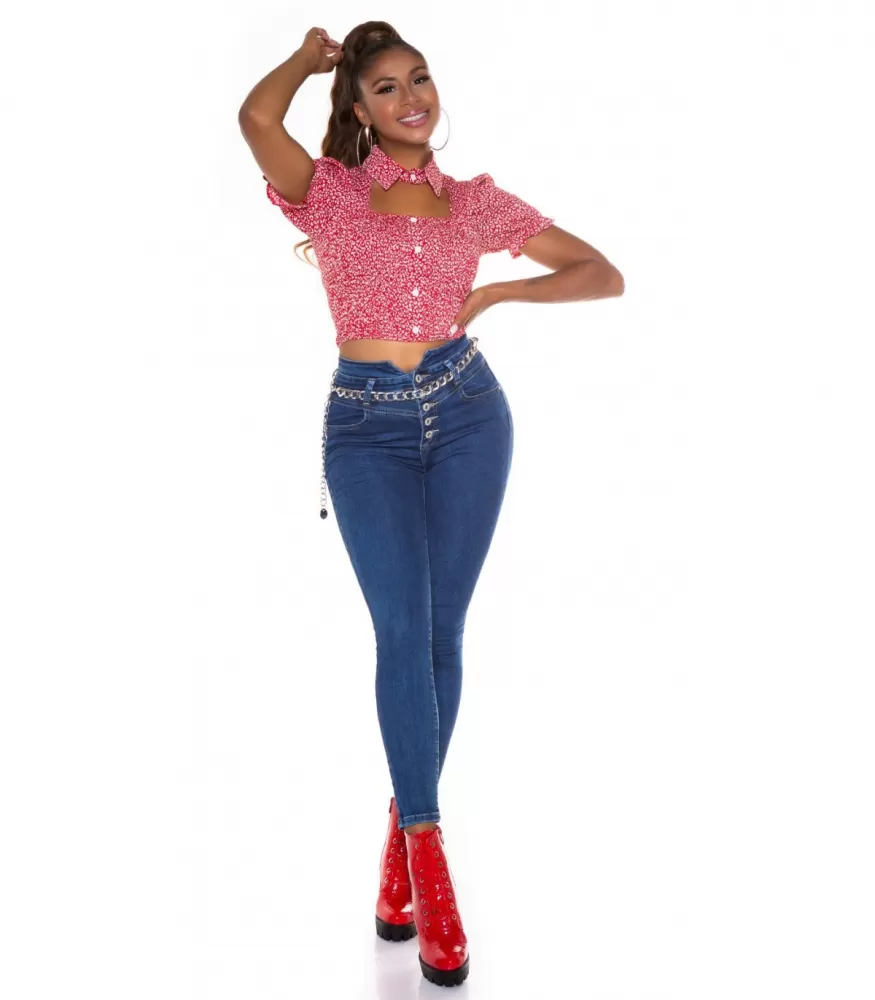 Free shipping on orders over 50€
Delivery time 1-4 business days
Refunded return postage (refunded by Paypal)
Blue high-waisted button-down jeans. The jeans are best suited for narrow-waisted and as full-sized for those under 165 centimetres. Chain belt is not included in the product.

Sizes: 36-42
The hip circumference corresponds to the normal size, hip circumference is smaller than normal.
Material: 65% Cotton / 30% Polyester / 5% Elastan