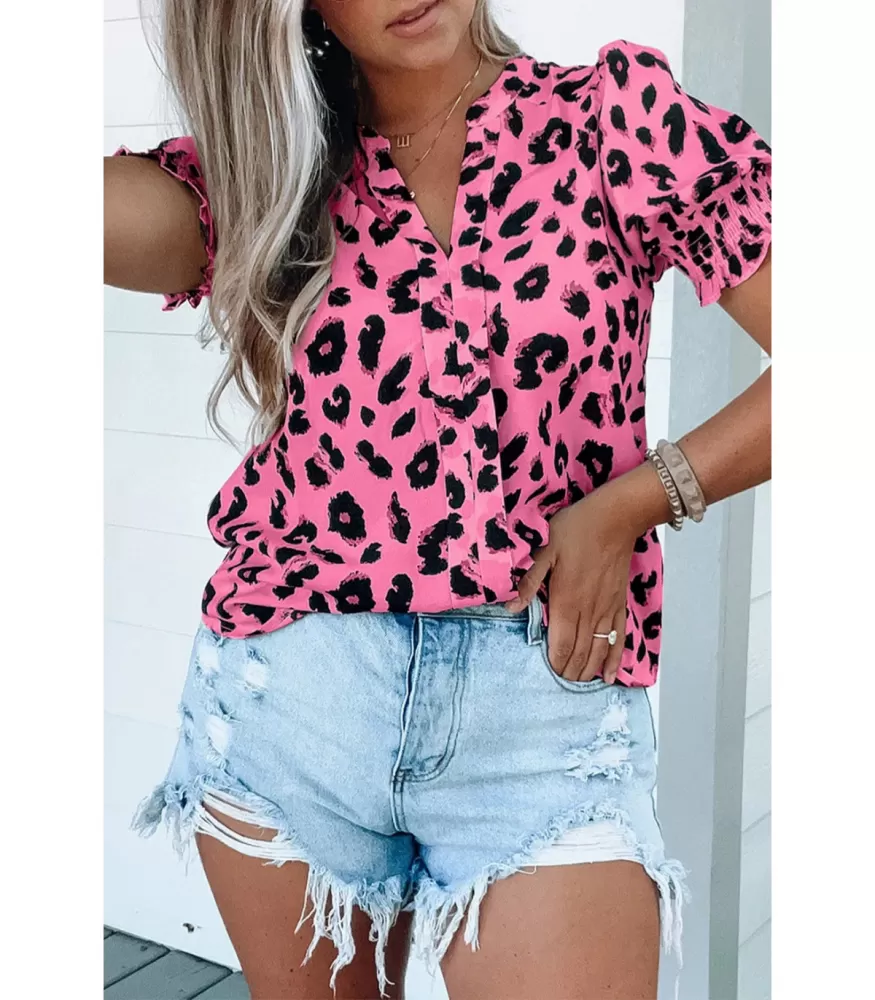 Product sku: LC2553121-10
By buying this product you will get 164 points worth 1,64 €.
LC
32,95 €
Updating status...
Free shipping on orders over 50€
Delivery time 1-4 business days
Refunded return postage (refunded by Paypal)
Pink short-sleeved leopard print blouse with buffalo skins. The blouse does not have much spring.
Length: 65cm (S), 67cm (M), 69cm (L), 71cm (XL), 73cm (2XL)

Choose a size:

S, if you normally use size 36-38.
M, if you normally use size 40-42.
L, if you normally use size 42-44.
XL, if you normally use size 46-48.
XL, if you normally use size 48-50.

Bust: 99cm (D), 104cm (M), 109cm (L), 117cm (XL), 124cm (2XL)
Hem circumference: 108cm (D), 113cm (M), 118cm (L), 126cm (XL), 133cm (2XL)
Shoulder width: 35cm (D), 36cm (M), 37cm (L), 39.5cm (XL), 41cm (2XL)

Material: polyester