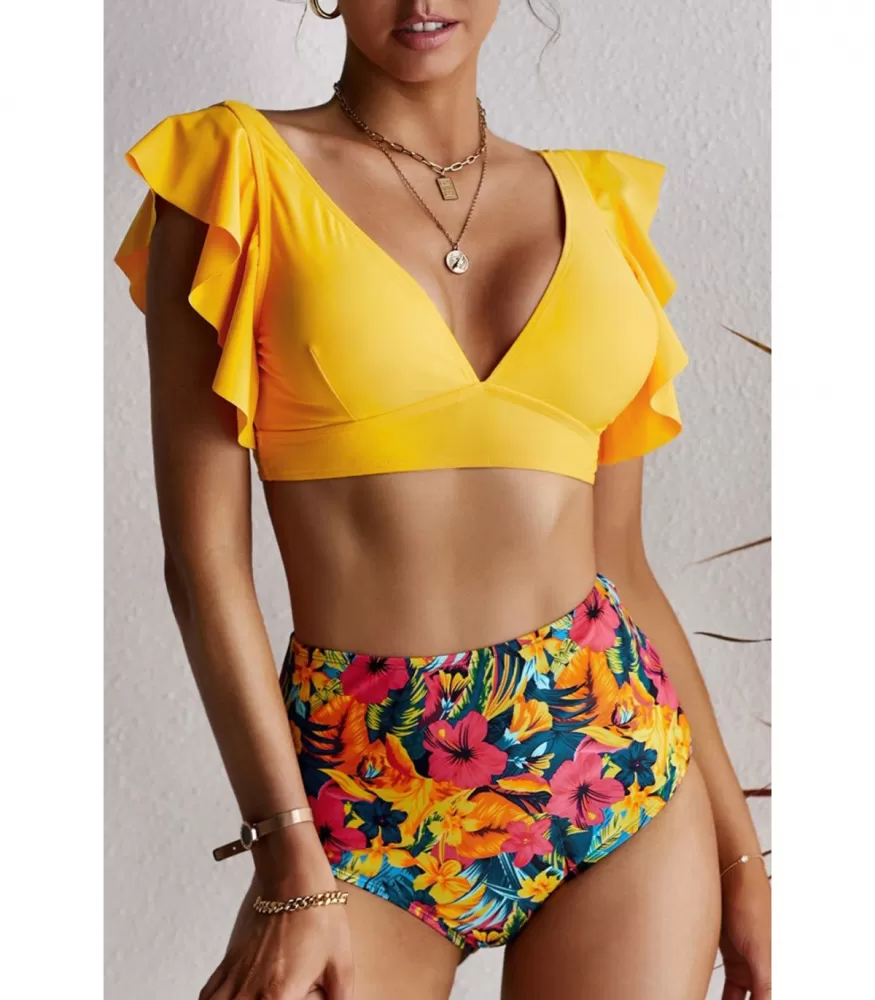 Product sku: LC43335-7
By buying this product you will get 149 points worth 1,49 €.
LC
29,95 €
Updating status...
Free shipping on orders over 50€
Delivery time 1-4 business days
Refunded return postage (refunded by Paypal)
Yellow ruffle-encrusted v-bikinis and matching high-waisted floral patterned bikini bottoms. The model is also suitable for a chest injury. If you're wondering between two sizes, take a smaller size.
Select a size:

S if you normally use a size 36.
M if you normally use a size 38.
L if you normally use a size 40-42.
XL if you normally use a size 44-46.
2XL if you normally use a size 46-48.

Chest understretch: 68-75cm (S), 72-79cm (M), 80-87cm (L), 86-93cm (XL), 92-99cm (2XL)
waist circumference: 62-72cm (S), 66-76cm (M), 74-84cm (L), 80-90cm (XL), 86-96cm (2XL)

Material: nylon + elastane