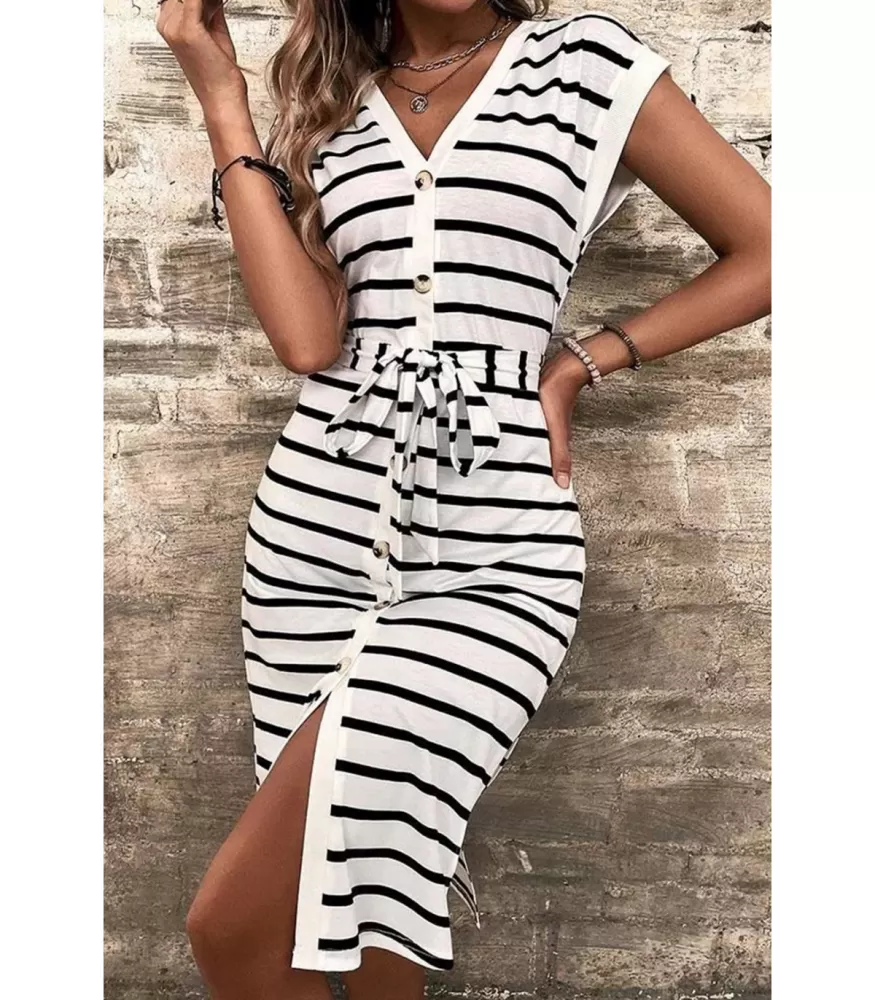 Product sku: LC6113844-19
By buying this product you will get 174 points worth 1,74 €.
LC
34,95 €
Updating status...
Free shipping on orders over 50€
Delivery time 1-4 business days
Refunded return postage (refunded by Paypal)
White and black striped midi dress with buttons and belt. To look good, the button-down dress should not be too tight, otherwise there will be gaps between the buttons. If you are wondering between two sizes, we recommend ordering a larger size.
Length: 100cm(s), 102cm(m), 104cm(L), 106cm(XL)

Choose a size:

S if you normally use sizes 36-38.
M, if you normally wear size 38-40.
L if you normally wear size 40-42.
XL if you normally wear sizes 44-46.

Bust: 89cm(s), 94cm(m), 100cm(L), 108cm(XL)
hip circumference: 94cm(s), 99cm(m), 105cm(L), 113cm(XL)

Material: polyester + elastane