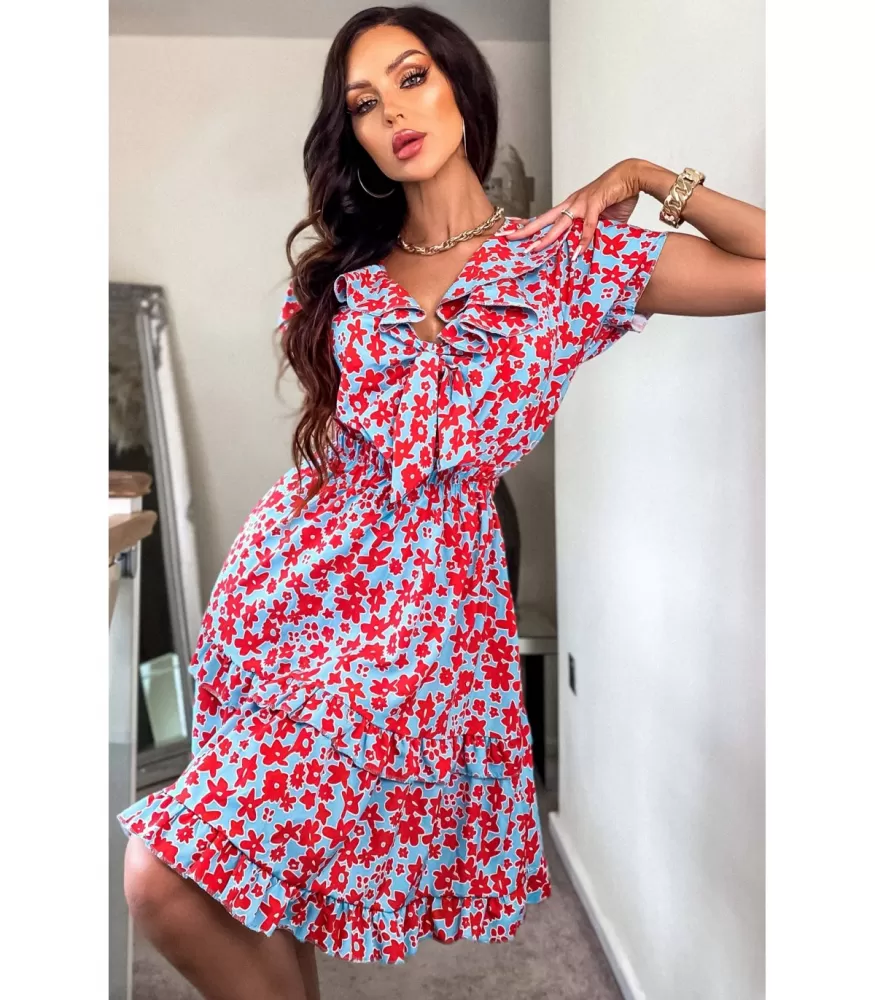 Product sku: ANDRA
By buying this product you will get 184 points worth 1,84 €.
CW
36,95 €
Updating status...
Free shipping on orders over 50€
Delivery time 1-4 business days
Refunded return postage (refunded by Paypal)
The purple floral pattern short-sleeved v-dress with bow tie and ruffles. Made in Europe.

Size: One Size, best matches sizes S-M.