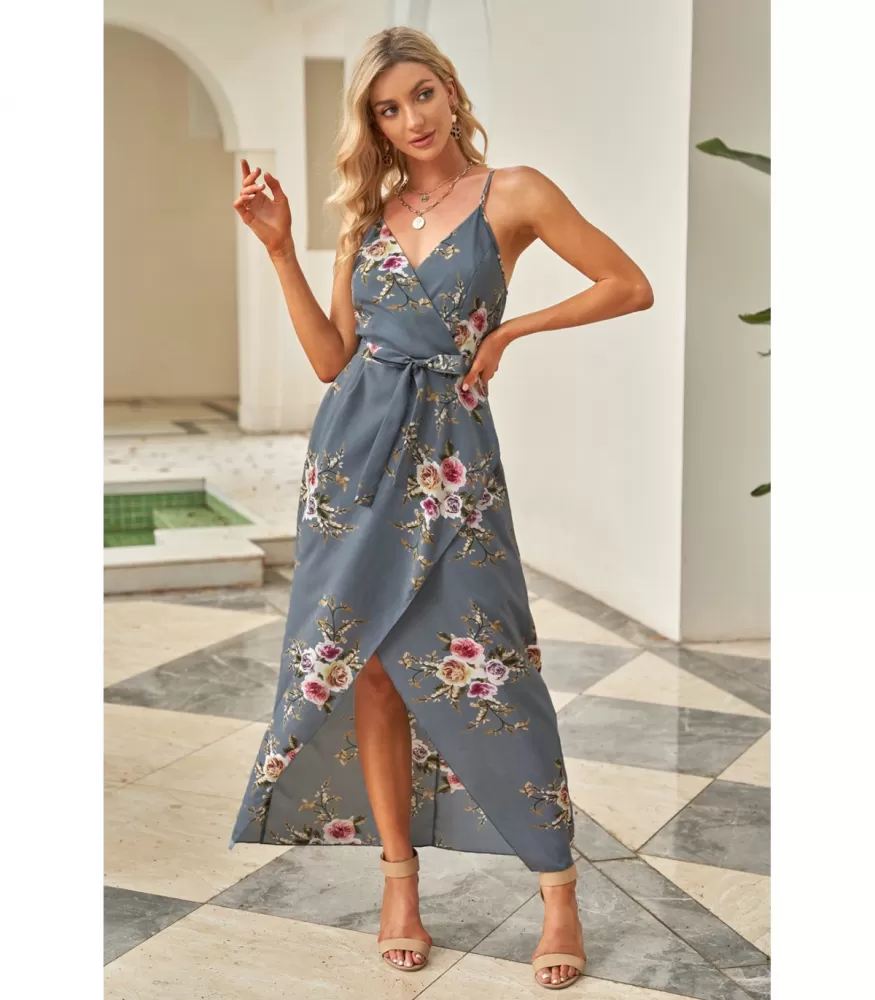 Free shipping on orders over 50€
Delivery time 1-4 business days
Refunded return postage (refunded by Paypal)
Grey floral pattern double-shouldered wrap-look with a v-maxi dress slit. Best suited for approx. 165-170 centimeters.

Length: 131cm (S), 132cm (M), 133cm (L), 134cm (XL)

Select a size:

S if you normally use a size 36-38.
M if you normally use a size of 38-40.
L if you normally use a size 42.
XL if you normally use a size 44-46.

Chest circumference: 82cm (S), 87cm (M), 92cm (L). 100cm (XL)
waist circumference: 69cm (S), 74cm (M), 79cm (L), 87cm (XL)
Customer Reviews
Confirmed buyer
Tuotteen laatu
Tuotteen koko
I recommend (Automatic translation)
Shop reply:
Wonderful to hear, thank you so much for your feedback! :)
This review was left for another variant : Apricot floral pattern wrap-look v-maxikko
Confirmed buyer
Tuotteen laatu
Tuotteen koko
I recommend (Automatic translation)
The size responded well. Beautiful summer dress.
Shop reply:
Nice to hear, thanks a lot for your feedback! :)
This review was left for another variant : Apricot floral pattern wrap-look v-maxikko
Confirmed buyer
Tuotteen laatu
Tuotteen koko
Lovely dress (Automatic translation)
The dress was just the way I hoped. The happy surprise was that the dress had a petticoat and the fabric is not translucent, plus the zipper that goes all the way down to the back.
Shop reply:
Wonderful to hear, thank you so much for your feedback! :)
This review was left for another variant : Apricot floral pattern wrap-look v-maxikko