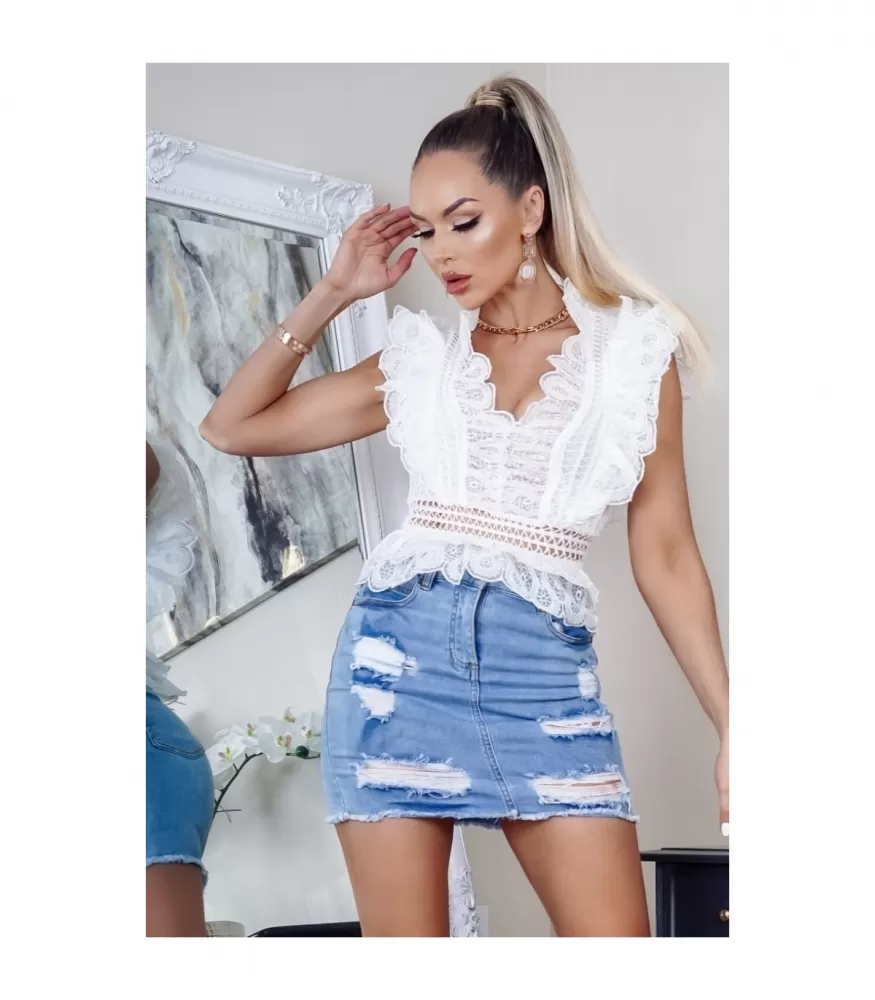 Free shipping on orders over 50€
Delivery time 1-4 business days
Refunded return postage (refunded by Paypal)
White ruffle lace ornamented short top. Parisian products are of small dimensioning, so if you're wondering between two sizes, take a bigger size (size recommendation modified 17.6.2022). We're not going to get any more product at this time.
Length in size 38: 51cm

Select a size:

6 if you normally use a size 32/34.
8 if you normally use a size of 34/36.
10 if you normally use a size 36/38.
12 if you normally use a size 38/40.
14 if you normally use a size 40/42.

Material: Polyester
Customer Reviews
Confirmed buyer
Tuotteen laatu
Tuotteen koko
I recommend (Automatic translation)
Shop reply:
Thank you very much for your feedback! :)
This review was left for another variant : Parisian pink lace shake top [LAST CHANCE]