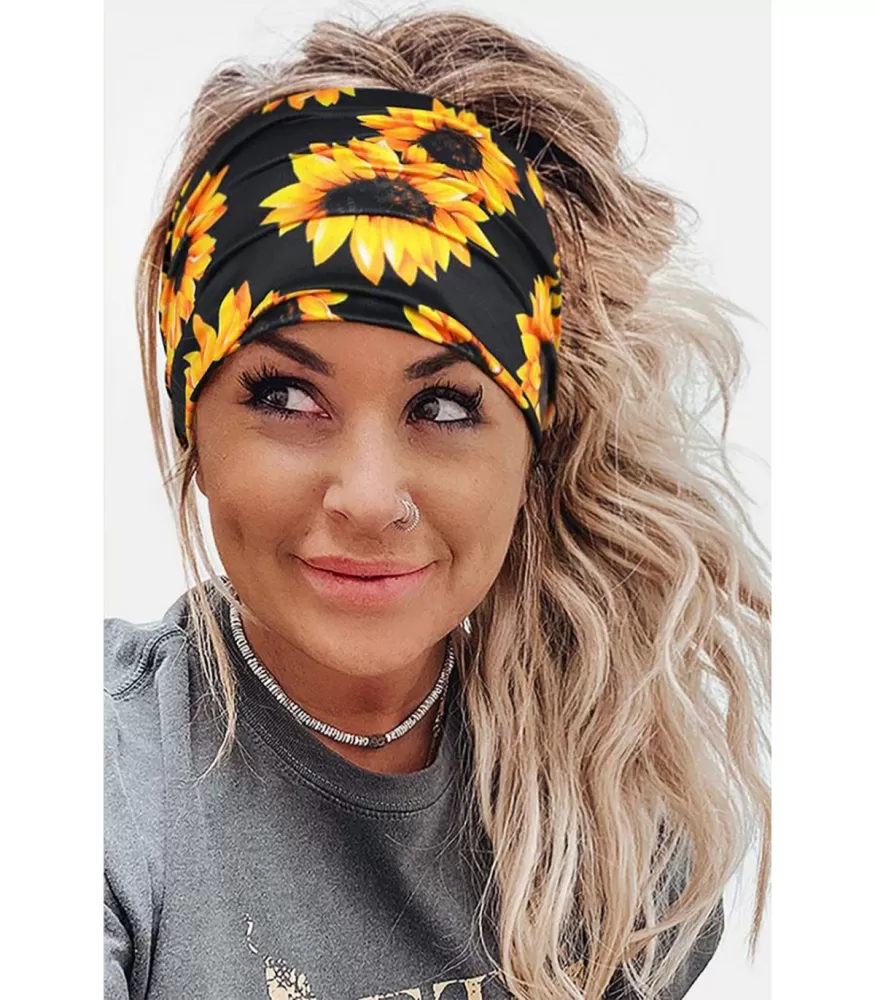 Product sku: LC025108-2
By buying this product you will get 49 points worth 0,49 €.
LC
9,90 €
Updating status...
Free shipping on orders over 50€
Delivery time 1-4 business days
Refunded return postage (refunded by Paypal)
Hygiene product! The right of return applies only to unopened resaleable packaging. The product does not have a free exchange right and there is always a fee for the return.
Sunflower patterned headband.

Size: 24cm x 15cm