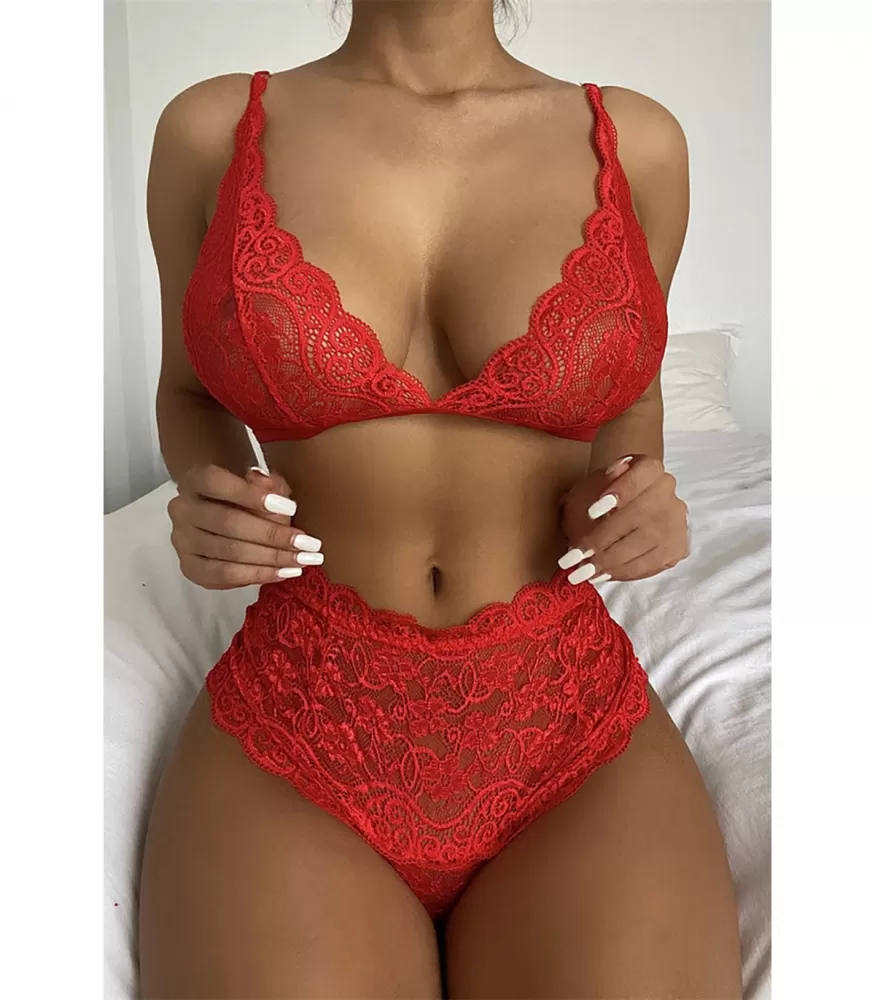 Product sku: LC35683-3
By buying this product you will get 94 points worth 0,94 €.
LC
18,95 €
Updating status...
Free shipping on orders over 50€
Delivery time 1-4 business days
Refunded return postage (refunded by Paypal)
The red transparent lace lingerie set includes high-waisted nod-cross briefs and a matching bralette. Bralette is best suited for approx. B-C cups.
Select a size:

S if you normally use a size 34-36.
M if you normally use a size 38.
L if you normally use a size 40-42.

Material: polyester + elastan