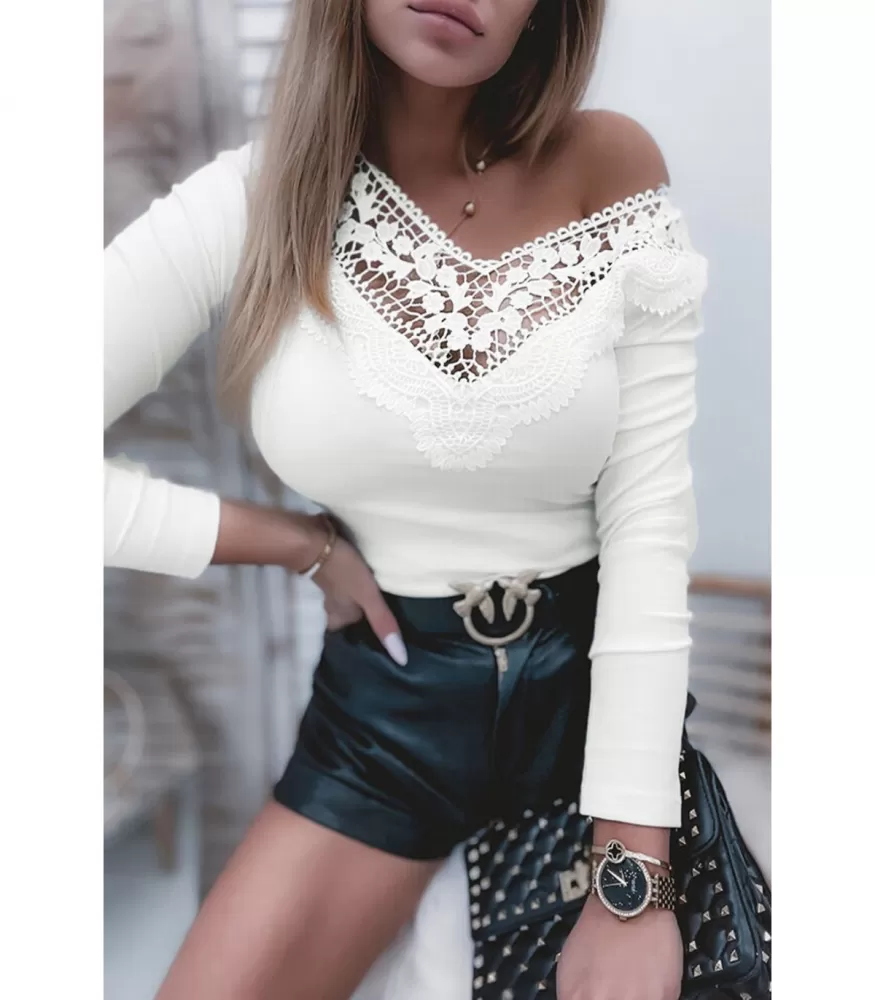 Free shipping on orders over 50€
Delivery time 1-4 business days
Refunded return postage (refunded by Paypal)
White long-sleeved decorative embroidered shirt.

Length: 64.5cm (S), 66.5cm (M), 68.5cm (L), 70.5cm (XL), 72.5cm (XXL)

Select a size:

S if you normally use a size 36-38.
M if you normally use a size 40-42.
L if you normally use a size 42-44.
XL if you normally use a size 46-48.
XXL if you normally use a size 48-50.

Chest circumference: 87-92cm (S), 92-97cm (M), 97-102cm (L), 105-110cm (XL), 113-118cm (XXL)
waist circumference: 73-78cm (S), 78-83cm (M), 83-88cm (L), 91-96cm (XL), 99-104cm (XXL)

Material: polyester + elastan
Customer Reviews
Confirmed buyer
Tuotteen laatu
Tuotteen koko
White lace dream (Automatic translation)
Shop reply:
Wonderful to hear, thank you so much for your feedback! :)
Confirmed buyer
Tuotteen laatu
Tuotteen koko
Lace shirt (Automatic translation)
The product was of good quality and the size matched perfectly.
Shop reply:
Wonderful to hear, thank you so much for your feedback! :)
Confirmed buyer
Tuotteen laatu
Tuotteen koko
I recommend (Automatic translation)
The product is beautiful, just like the pictures. Maybe the size is smaller than normal, I changed the size of the sweater I ordered to larger.
Shop reply:
Thank you very much for your feedback! :)