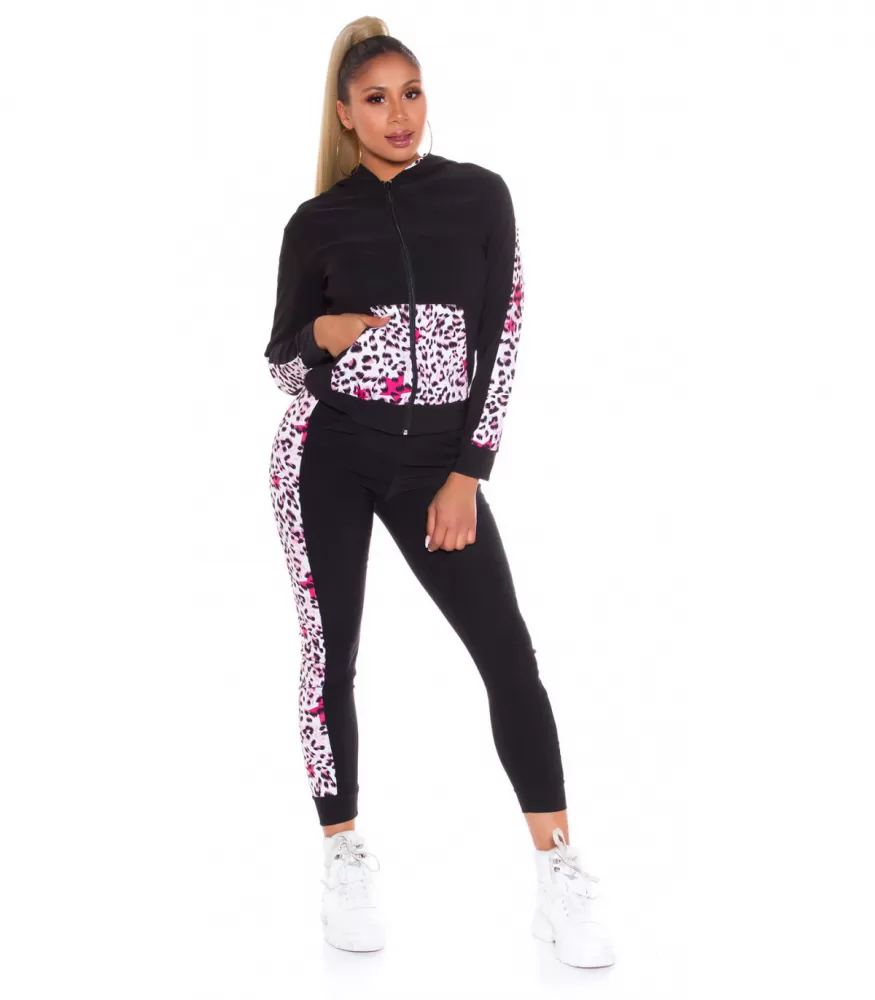 Free shipping on orders over 50€
Delivery time 1-4 business days
Refunded return postage (refunded by Paypal)
A pink black Leo and star sprint-patterned long sleeve, opening a casual hoodie shirt and matching high-waisted tights. Use together or separately! Tights are best suited to ladies with a narrow waist and who are about 165 centimeters tall. Chain-edned bodysuit is not included.

Select a size:
S/M, hip circumference best corresponds to sizes 36/38.
L/XL, the hip circumference best corresponds to sizes 40/42.

Material: 85% Polyamide / 15% Elastan
Customer Reviews
Confirmed buyer
Tuotteen laatu
Tuotteen koko
Nice sporty outfit (Automatic translation)
Shop reply:
Nice to hear, thanks a lot for your feedback! :)
Confirmed buyer
Tuotteen laatu
Tuotteen koko
I recommend! (Automatic translation)
Comfortable, casual outfit. Size just right!
Shop reply:
Nice to hear, thanks a lot for your feedback! :)
This review was left for another variant : Grey black leo and star pattern jogger set
Confirmed buyer
Tuotteen laatu
Tuotteen koko
I recommend (Automatic translation)
Value for money. Light nice outfit. The size is right, the length of the leg in the pants is a bit naphtha.
Shop reply:
Thank you very much for your feedback! :)
This review was left for another variant : Grey black leo and star pattern jogger set