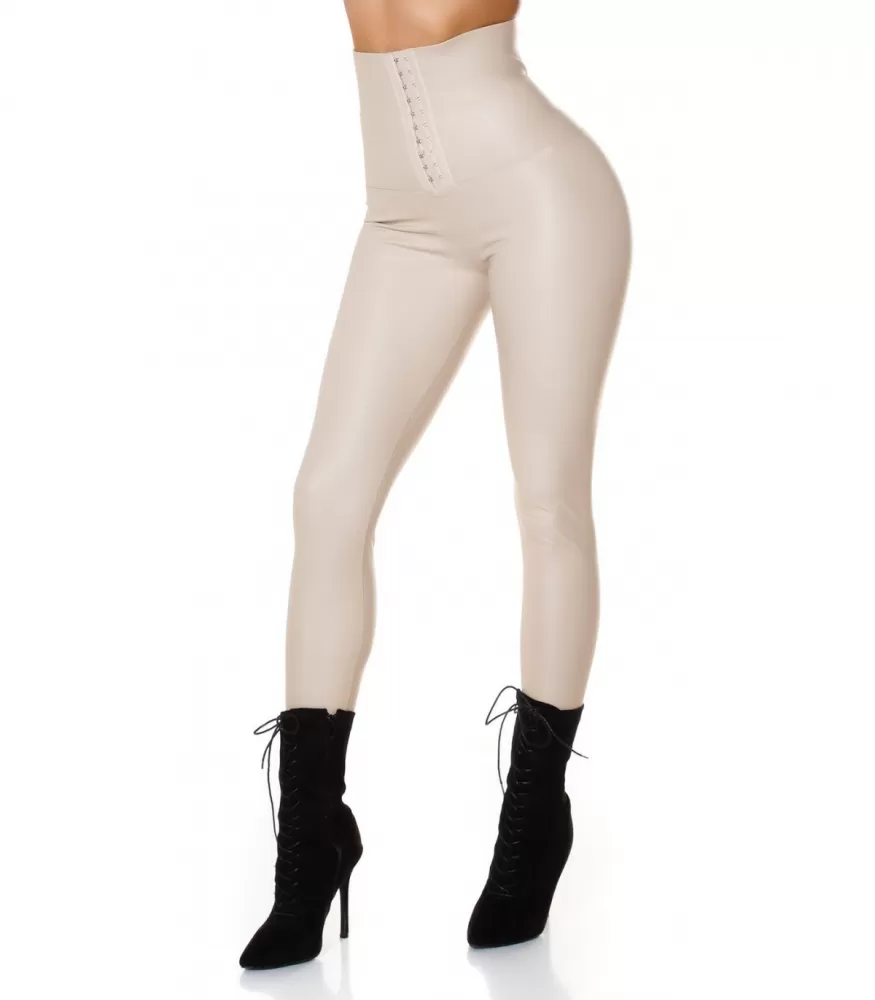 Free shipping on orders over 50€
Delivery time 1-4 business days
Refunded return postage (refunded by Paypal)
Beige super high-waisted faux leather thermoleggings with hooks. Best suited for approx. 165 centimeters. Thermoleggings are less flexible than normal leggings. The waist of the leggings is smaller than normal size, so the leggings are suitable for narrow-waisted hips.

Select a size:
S/M, hip circumference best match size 36/38.
L/XL, hip circumference best represents a size 40/42.
Material: 85% Polyamide / 15% Elastane