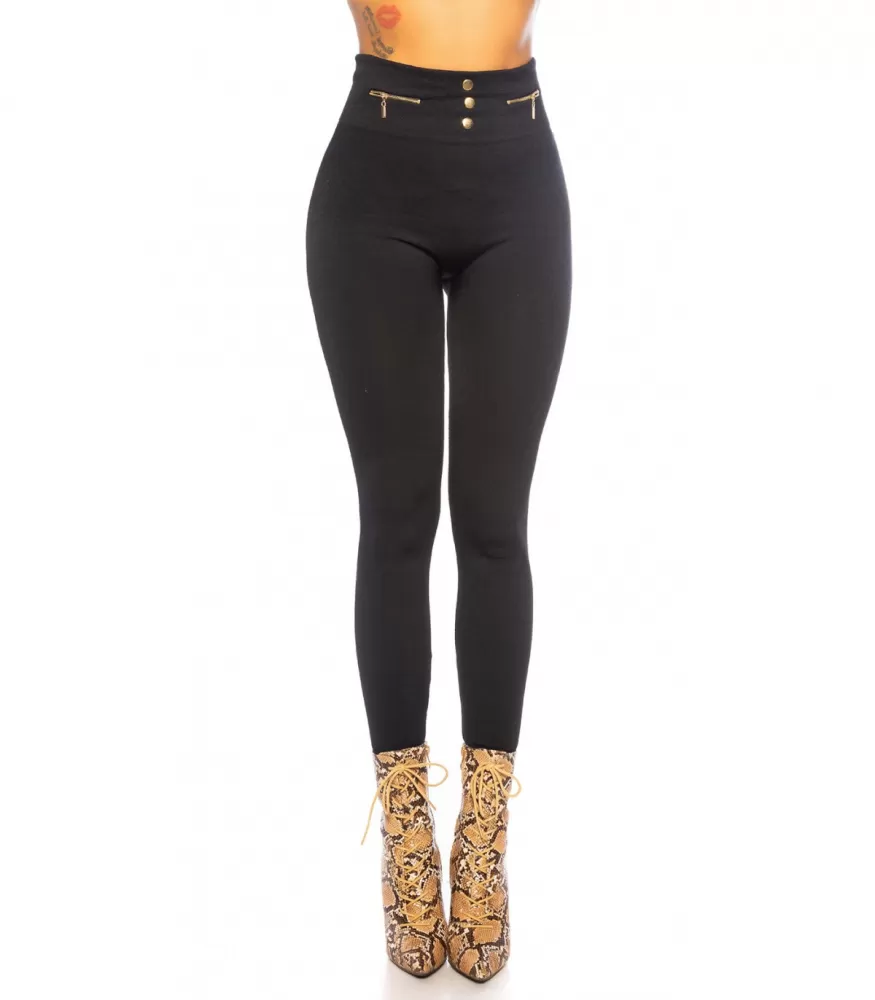 Free shipping on orders over 50€
Delivery time 1-4 business days
Refunded return postage (refunded by Paypal)
Black zipper-trimmed high-waisted thermotreggings. Best suited for approx. 165-centimeter and narrow-waisted people.

Treggings are available in two different button options, black and gold. NOTE: Select the color of the buttons from the menu.

Size: One Size, best matches sizes XS-M.

Material: 85% Polyamide / 15% Elastane