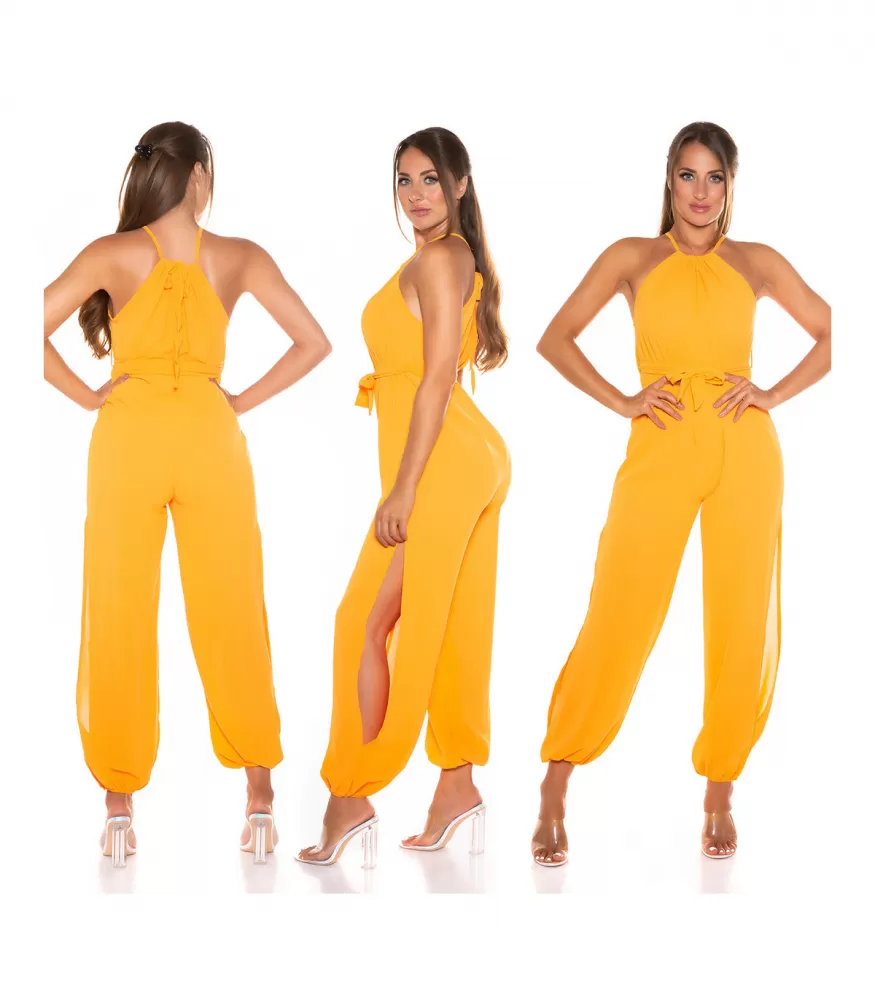 Free shipping on orders over 50€
Delivery time 1-4 business days
Refunded return postage (refunded by Paypal)
Orange jumpsuit with slit legs and belts perfect for summer weather. Best suited for women who are about 165 centimeters tall.

Size: One Size, best matches sizes S-M.

Material: Polyester
Customer Reviews
Confirmed buyer
Tuotteen laatu
Tuotteen koko
I recommend (Automatic translation)
Shop reply:
Nice to hear, thanks a lot for your feedback! :)
This review was left for another variant : Cappuccino jumpsuit with belt and slits
Confirmed buyer
Tuotteen laatu
Tuotteen koko
Pretty nice (Automatic translation)
White jumpsuit of thin fabric, visible through the underwear. The legs were a bit short but I don't think it hurts. The slits are really nice.
Shop reply:
Thank you very much for your feedback! Under white, we recommend light or red underwear. :)
This review was left for another variant : White jumpsuit with belt and slits
Confirmed buyer
Tuotteen laatu
Tuotteen koko
I recommend (Automatic translation)
The jumpsuit was really beautiful and wonderfully light to wear. The color was a bit darker in nature than in the picture, which is but a plus because I'm really light on my skin, so the color of the jumpsuit stands out nicely! One size fits me perfectly, I usually wear a size 36 and am 165cm tall.
Shop reply:
Nice to hear, thanks a lot for your feedback! :)
This review was left for another variant : Cappuccino jumpsuit with belt and slits