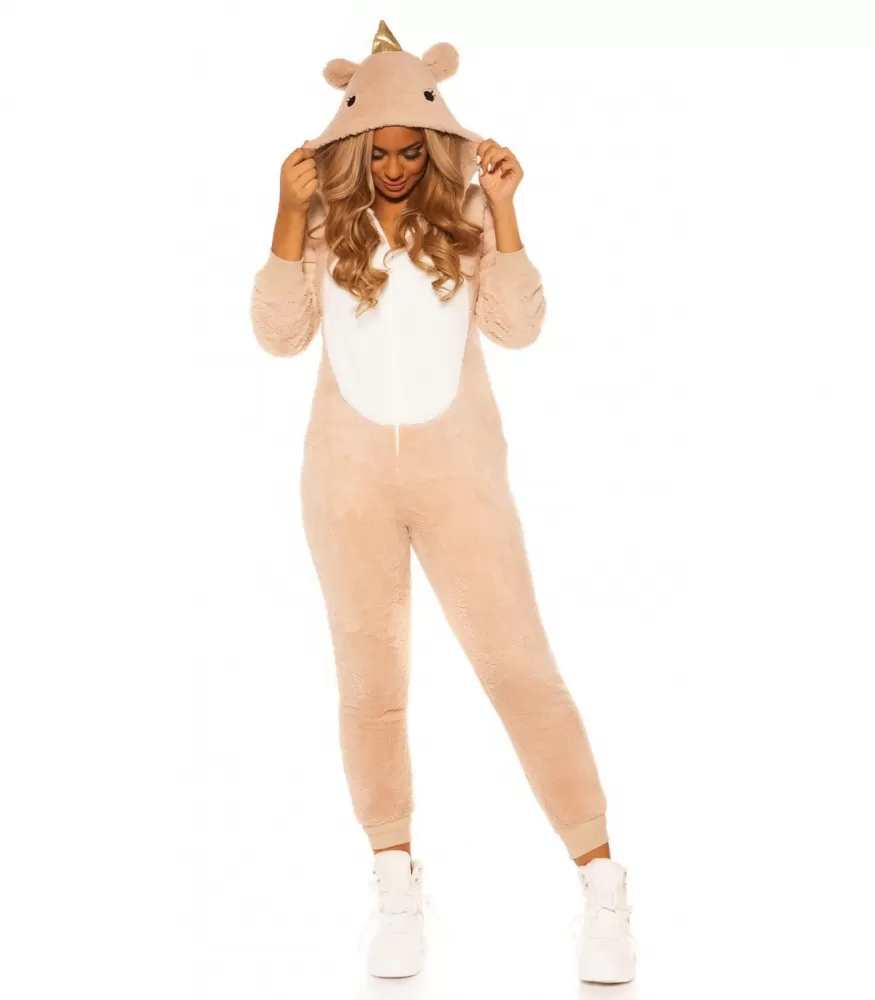 Free shipping on orders over 50€
Delivery time 1-4 business days
Refunded return postage (refunded by Paypal)
Lovely cappuccino fleecejumpsuit home outfit with unicorn hat. Suitable for approximately 165 centimetres in length.

Select a size:
S if you normally use a size 34/36.
M if you normally use a size 36/38.
L if you normally use a size 38/40.
XL if you normally use a size 40/42.

Material: Viscous
Customer Reviews
Confirmed buyer
Tuotteen laatu
Tuotteen koko
I recommend (Automatic translation)
Shop reply:
Thank you very much for your feedback! Have you been in touch with our customer service? I am very sorry if you have received a defective product!
This review was left for another variant : Pink unicorn fleecejumpsuit
Confirmed buyer
Tuotteen laatu
Tuotteen koko
Comfortable warm living (Automatic translation)
Very warm and comfortable home outfit. The product releases lint, but washing removes most of it. Fits relatively well in size. If you are a little more hip, the product may feel tight, so you may want to take a bigger size.
Shop reply:
Thank you very much for your feedback! :)
Confirmed buyer
Tuotteen laatu
Tuotteen koko
Dream (Automatic translation)
The perfect outfit for home evenings. Wonderful material and whole. Size perfect
Shop reply:
Wonderful to hear, thank you so much for your feedback! :)