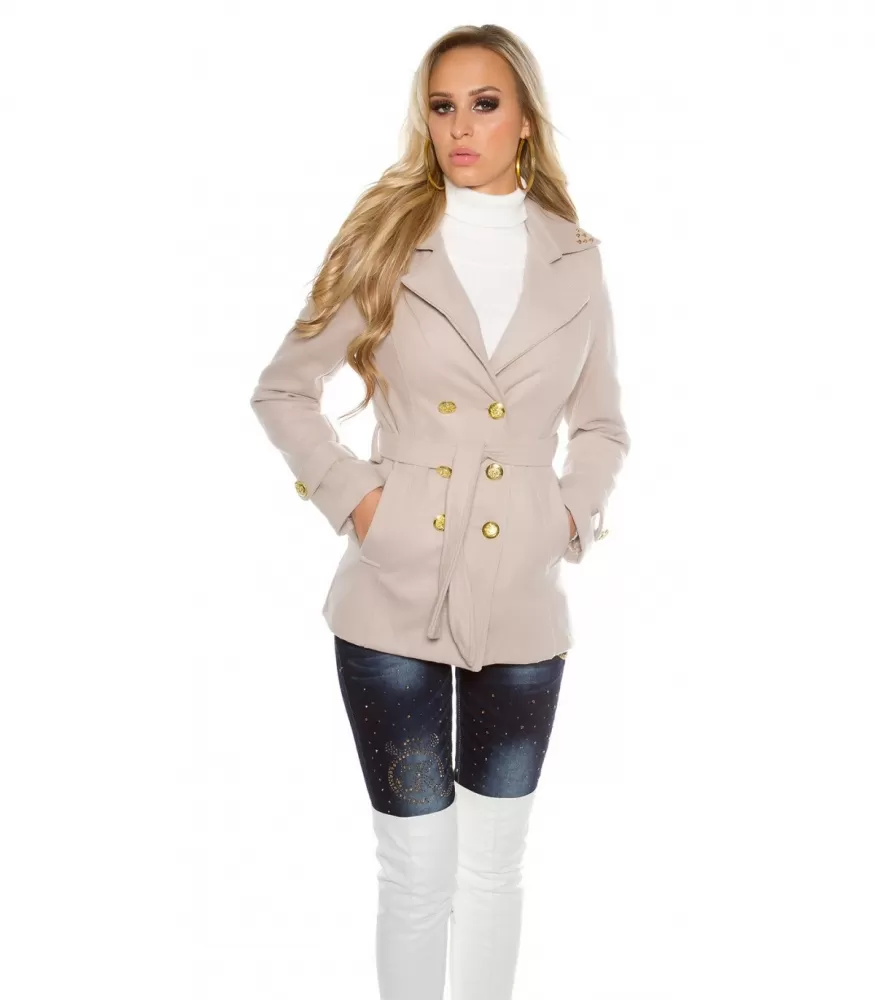 Free shipping on orders over 50€
Delivery time 1-4 business days
Refunded return postage (refunded by Paypal)
Beige rivet-stimed autumn/spring coat with buttons and belt.
Select a size:
M, best matches size 38.
L, the best match is the size 40.
Material: 88% Polyester, 9% Viscous, 3% Elastan
Customer Reviews
Confirmed buyer
Tuotteen laatu
Tuotteen koko
I definitely recommend (Automatic translation)
The jacket completely exceeded my expectations and is a thicker / higher quality material than I expected at this price. Absolutely great value for money. Decorative rites are not my favorite, but they don't bother me either. The belt is a nice addition because it brings out body shapes better. Waiting for cooler weather!
Shop reply:
Nice to hear, thank you so much for your feedback! :)
This review was left for another variant : Black riveted jacket with belt