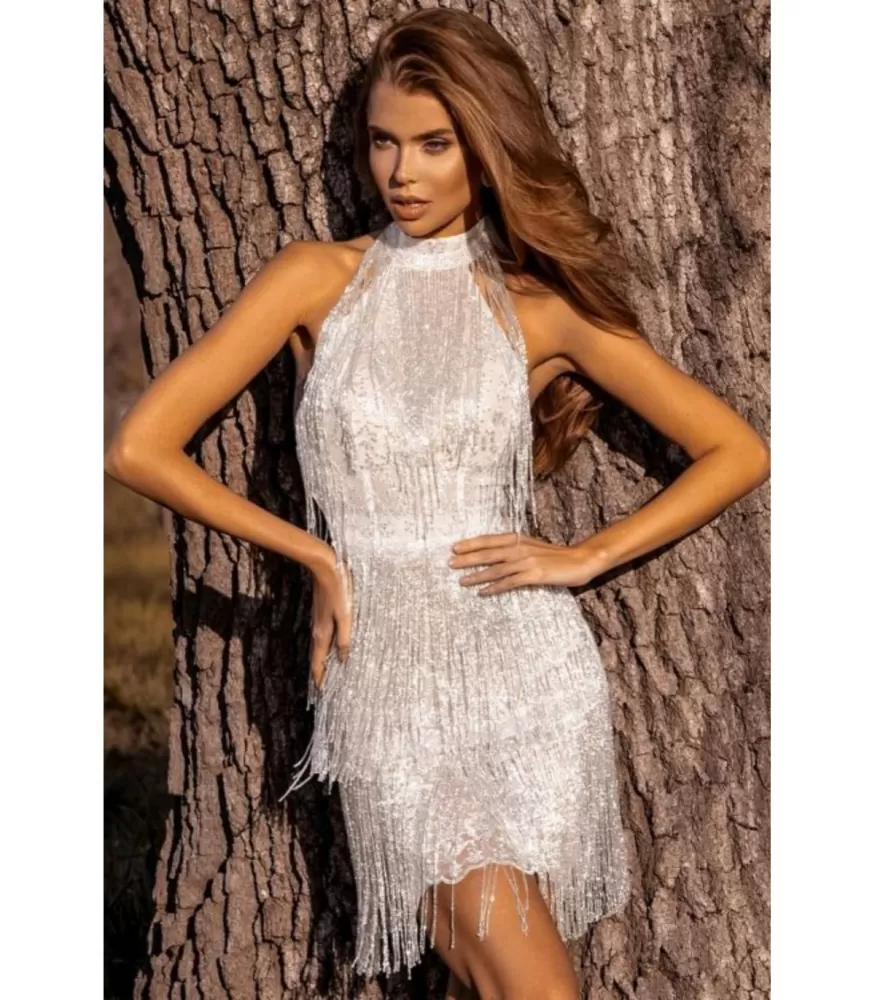 Free shipping on orders over 50€
Delivery time 1-4 business days
Refunded return postage (refunded by Paypal)
White sequin and fringed open back party dress. The dress doesn't stretch much.

Length: 88cm (S), 90cm (M), 92cm (L), 94cm (XL)

Select a size:

S if you normally use a size 36.
M if you normally use a size 38.
L if you normally use a size 40.
XL if you normally use a size 42-44.

Waist circumference: 67cm (S), 72cm (M), 77cm (L), 85cm (XL)

Material: polyester + elastan
Customer Reviews
Confirmed buyer
Tuotteen laatu
Tuotteen koko
A beautiful dress according to the picture (Automatic translation)
Shop reply:
Wonderful to hear, thank you so much for your nice feedback! :)
Confirmed buyer
Tuotteen laatu
Tuotteen koko
I do not recommend (Automatic translation)
The dress did not match the picture, I was very disappointed.
Shop reply:
Thank you very much for your feedback! I'm sorry to hear that the dress didn't live up to your expectations. In what way did the product not match the image? You can change the dress for free to any other product in our range. The dress also has a normal 14 day return policy. :)
Confirmed buyer
Tuotteen laatu
Tuotteen koko
Lovely fringe dress (Automatic translation)
A different and showy dress for a party than a party. Suitable for use with or without a belt. Fab!
Shop reply:
Wonderful to hear, thank you so much for your feedback! :) You look great!