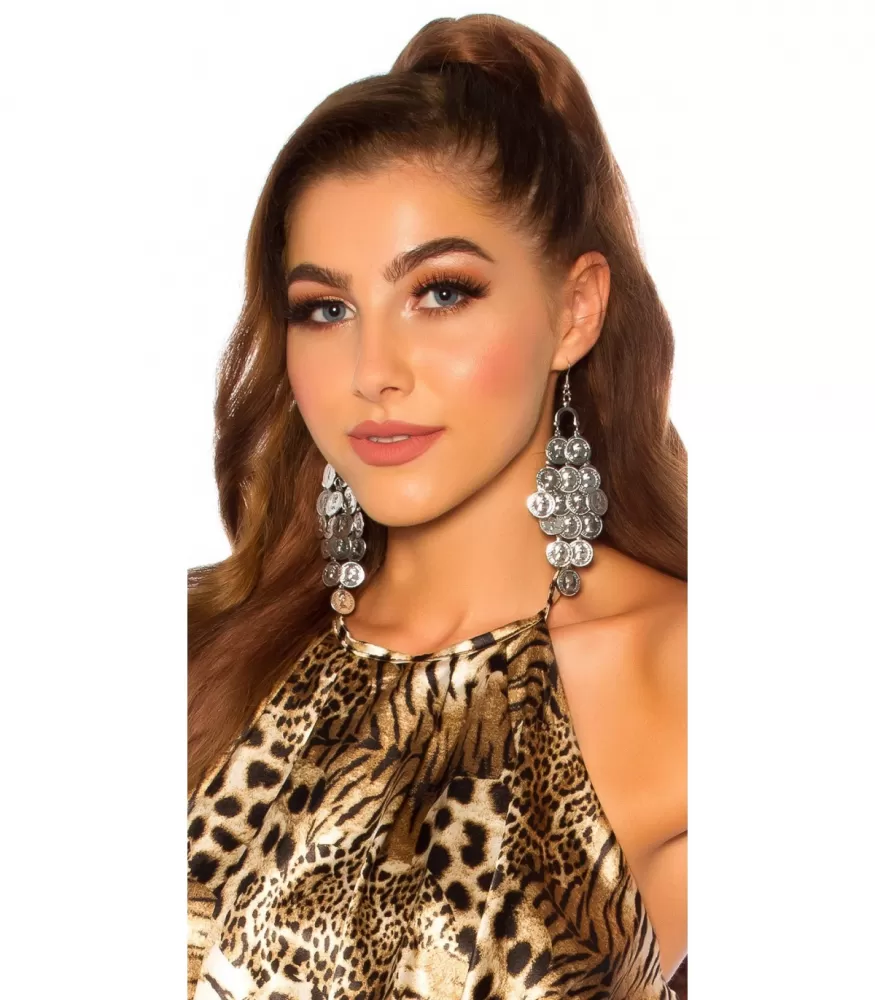 Free shipping on orders over 50€
Delivery time 1-4 business days
Refunded return postage (refunded by Paypal)
Hygiene product! The right of return applies only to unopened resaleable packaging. The product does not have a free exchange right and there is always a fee for the return.
Silver coin embellishments hanging earrings.